the CPR DateBook
February 5, 2020
Welcome to the "CPR DateBook," our weekly newsletter containing details on CPR's upcoming events in one place for easier planning purposes. These mailings will also contain helpful tips, highlights and links to breaking CPR news and initiatives, as well as CPR resources you may want to explore or revisit. CPR is always hard at work to provide information and other tools to help you advance your dispute resolution goals. To print the DateBook, first open it in your browser here.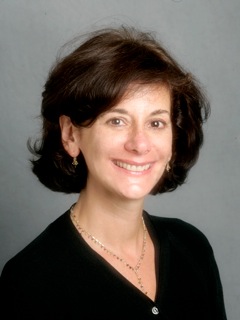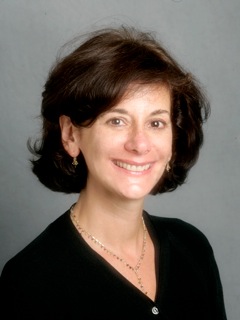 FORMER KPMG PRINCIPAL AND ASSOCIATE GENERAL COUNSEL, ELLEN PARKER, TO CONSULT FOR CPR
We are pleased to announce that Ellen Parker, former Principal and Associate General Counsel for KPMG, has joined CPR. Parker will assume a leadership role, assisting the CPR Institute, CPR's think-tank, in supporting and developing CPR programming and diversifying membership
"Ellen has long been both engaged with and extremely supportive of CPR, and we are thrilled now to welcome her in this more formal capacity," said CPR President & CEO, Allen Waxman. "Ellen's sharp legal mind, business acumen and principled leadership and experience addressing complex legal challenges will advance and enrich CPR's vision of managing conflict to enable purpose."
SUMMER LAW STUDENT INTERNSHIP (UNPAID) OPPORTUNITIES AT CPR
Interns at CPR participate in the organization's research and activities to expose them to the organization's cutting-edge advocacy for the increased use of and development of commercial conflict resolution. CPR's work varies--no intern will have the same experience.  Typically interns conduct research and compose content for CPR's website, CLE courses, publications and articles. Interns also conduct background research for programs by CPR's Industry and Practice Committees, and for Institute-wide surveys and studies, where appropriate.
Recent illustrative projects handled by interns include:
Writing and reporting on cases, legislation and other ADR developments for CPR's monthly newsletter, Alternatives, which is published on multiple platforms internationally, and for CPR's blog, 

CPR Speaks

.
Assisting in-house counsel, law firm attorneys and CPR executive staff in preparation for panel presentations and speeches by researching legal issues and preparing memoranda on emerging topics in dispute resolution, for example cybersecurity in international arbitration, attorney-client privilege in mediation and the impact of the #MeToo movement on the future of dispute resolution.
Conduct legal database research for new developments in ADR cases and legislation, review cases and compile write-ups for noteworthy cases, developments and events, which often are posted on CPR's website, blog and social media.  Interns have written on a wide variety of issues for CPR.
Observe an arbitration or mediation.
Attend and take minutes at CPR Committee meetings.
Write abstracts of books selected for awards from CPR.
Attend and assist with CPR's annual meeting.
Create hypothetical based on new Bar Association Ethics opinion.
Attend oral arguments on ADR issues of importance and draft a report of the argument.


JUST POSTED: THE FEBRUARY ISSUE OF ALTERNATIVES
Practice Tools
"The Importance of Quantifying Intangible Litigation Costs" by Michaela Keet, Heather Heavin, John Lande
CPR News Special Edition
"CPR News" by Russ Bleemer
Arbitration
"Parties, Beware: Current Practices and Judicial Standards Threaten Your Right to Truly Reasoned Awards" by John Burritt McArthur
The Master Mediator
"The ADR Victims' Unit: On Reviving the Cold Case" by Robert A. Creo
LOGGED IN CPR MEMBERS CAN ACCESS ALTERNATIVES ON OUR SITE HERE.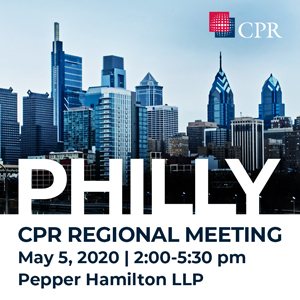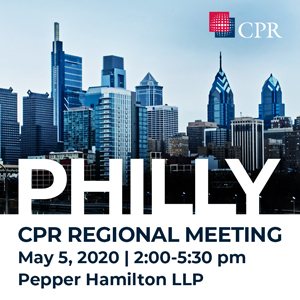 NEWS & DEVELOPMENTS
(CLICK ITEMS TO OPEN)
Alternatives Editor, Russ Bleemer published an article, "Listening for Mediators," for John Lande's Theory of Change symposium, on Indisputably.org.   
CPR Included in Law360 Roundup of 2020 Int'l Arbitration Trends
Reuters covers CPR's Mass Claims Arbitration Protocol
Former U.S. District Court Judge for the Southern District of New York, Shira Scheindlin, Named Administrative Arbitrator for CPR's Mass Claims Protocol
CDR Covers Launch of 2020 Protocols for Cybersecurity in Int'l Arbitration
GAR Covers Launch of Cybersecurity Protocols for International Arbitration
Law360 Notes Best Practices Outlined by Int'l Arbitration Cybersecurity Protocol
InfoSecurity Magazine Notes Publication of Cybersecurity Protocol
Working Group Releases New Cybersecurity Protocol for International Arbitration
CPR Launches New Mass Claims Protocol and Procedure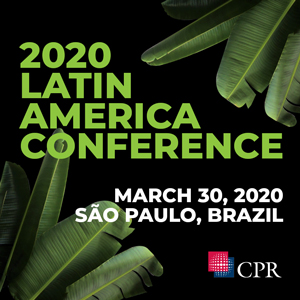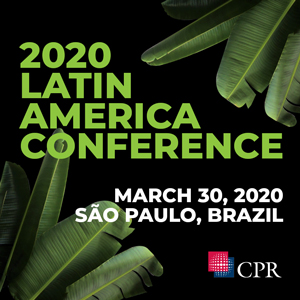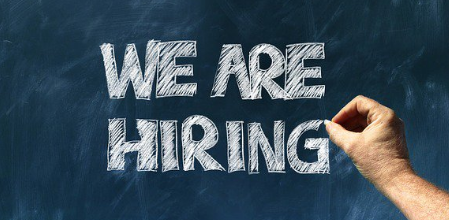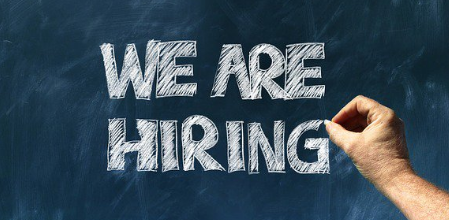 NEW:

MANAGER, MEMBERSHIP OPERATIONS
The Manager, Membership Operations will play a key role in supporting and enhancing CPR's membership activities.  Primary responsibilities include managing the membership database, providing analytics to the program and business development team to maximize membership engagement and facilitate membership acquisition, and interfacing with prospective and current members. This is an excellent opportunity for someone who is smart, well-organized, detail-oriented and will thrive in a fast-paced and results oriented environment. LEARN MORE AND APPLY.
VICE PRESIDENT OF BUSINESS DEVELOPMENT
Position Overview: The Vice-President of Business Development will have primary responsibility for growing the membership and utilization of dispute resolution services all in support of the mission of CPR. The person in this role will work closely with the CEO and other senior leaders. The position reports to the CEO and will work closely with the Board of Directors, providing strategic guidance and direction. LEARN MORE AND APPLY.
DIGITAL MARKETING & GRAPHICS COORDINATOR
Position Overview: This position provides a broad range of marketing functions and support in a small (15 person) but dynamic and collegial office with a highly professional and close-knit team.  This is an excellent opportunity for someone who is smart, well-organized, detail-oriented and will thrive in a fast-paced and results oriented environment. LEARN MORE AND APPLY.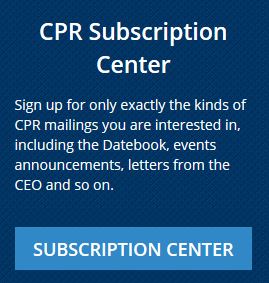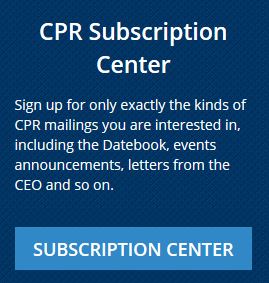 CPR/CIARB ARBITRATION TRAINING
Feb 24 to Feb 26, 2020
In conjunction with CPR's Annual Meeting
​
The Training will be the Accelerated Route to Fellowship Arbitration Training of the Chartered Institute of Arbitrators.
Days 1 and 2 consist of problems and oral assessment while Day 3 will be the written examination.
NOTE: Payment and attendance for the Training entitles you to FREE admission to CPR's annual meeting. Combine the two for a full week of powerful ADR programming! 
To register, contact Chris Silva at csilva@cpradr.org. If you are taking advantage of the Training + Meeting combo offer, please do not register for the Annual Meeting online; we will handle your registration for you.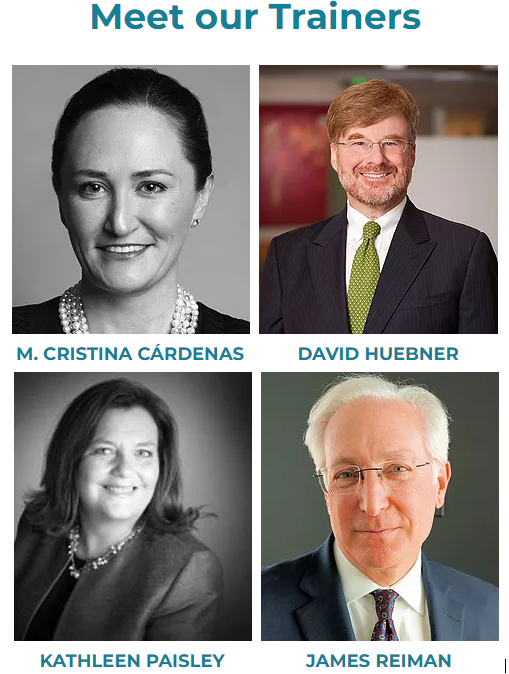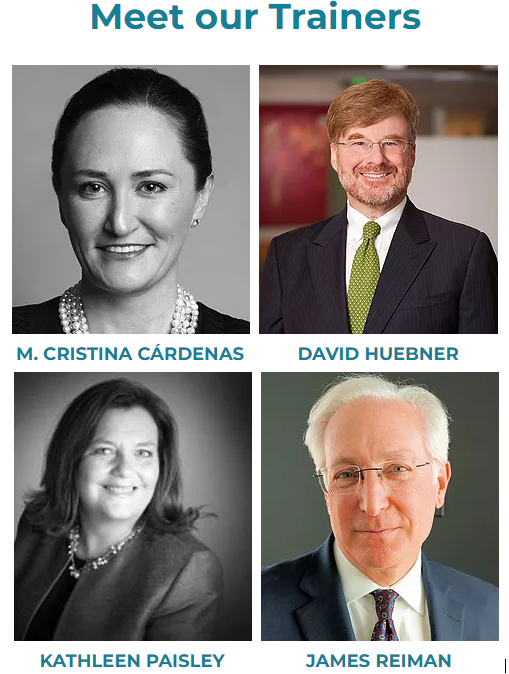 COST:
$2,195 Non-member
$1,995 CPR and CIArb members
Attendance for these limited spots can be reserved by contacting Chris Silva at csilva@cpradr.org, and finalizing a payment. CPR will be accepting attendees on a first come first served basis.






CPR AT THE
UNITED NATIONS
This week, Allen Waxman, President & CEO of CPR; Helena Tavares Erickson, SVP, Dispute Resolution; Olivier André, SVP, International (below, left); Anna Hershenberg, VP Programs and Public Policy and Corporate Counsel (below, right); and John Buckley of Williams & Connolly LLP, Chair of CPR Fast Track Rules Revision Committee attended the 71st Session of the United Nations Commission on International Trade Law Working Group II (Arbitration and Conciliation/Dispute Settlement) at UN Headquarters in New York.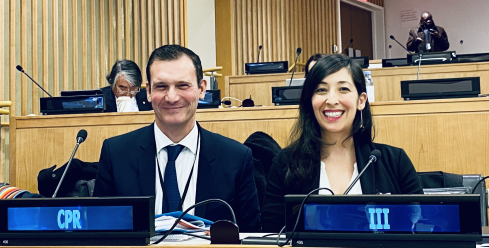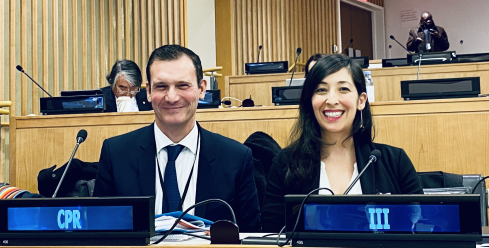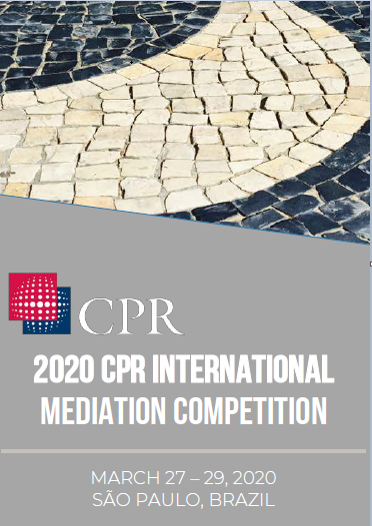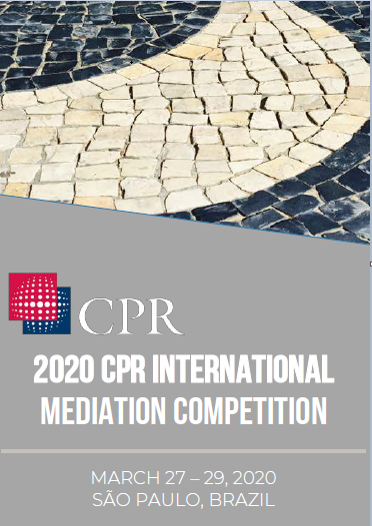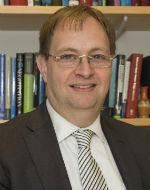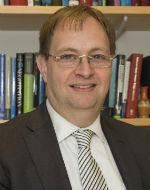 CPR warmly welcomes Professor Loukas Mistelis LLB MLE FCIArb, the Clive M Schmitthoff Professor of Transnational Commercial Law and Arbitration at the Queen Mary University of London, to its European Advisory Board (EAB).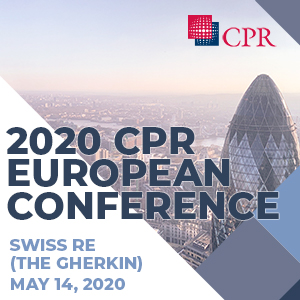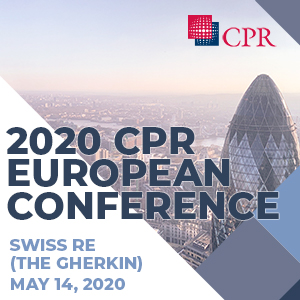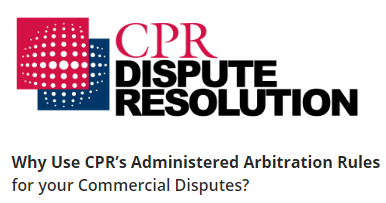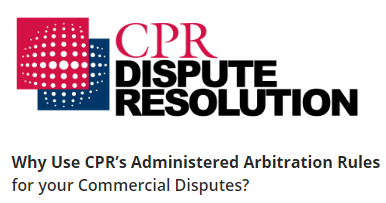 Accessibility - You do not need to be a member of CPR to avail yourself of CPR's numerous dispute resolution service offerings.
Quality - Not all rules are the same—ours have won awards for innovation. All neutrals aren't the same either—CPR's panel of almost 550 mediators, arbitrators and other neutrals is distinguished and dynamic, increasingly diverse and responsive, adjusting in real time to meet the continuously changing needs of our users. And CPR offers personalized, concierge-level consulting and case management services, by highly experienced, accessible and multilingual attorneys. LEARN MORE.
Efficiency and Lower Costs - You may have heard that arbitration isn't all that different from litigation—that it takes too long and costs almost as much. Well, not all arbitrations are the same. CPR has addressed many of the criticisms and concerns people may have about arbitration. LEARN MORE.
Integrity - CPR offers integrity, neutrality and a commitment to the rule of law, to ensure a fair and just process for all parties to the arbitration. Arbitrators must be independent and neutral—No exceptions. LEARN MORE.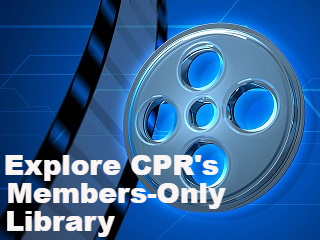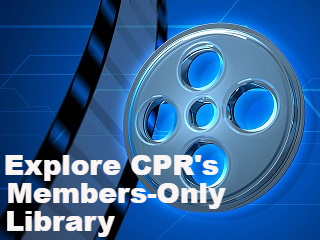 CPR EVENTS/SAVE THE DATE:
Upcoming CPR events and trainings
***Denotes a CPR Committee event
UNITED STATES
February 27-29, 2020 - CPR's Annual Meeting at The Vinoy Renaissance St. Petersburg Resort & Golf Club, St. Petersburg, Florida. Meeting website launching soon.
March 6, 2020 - Columbia Arbitration Day at Columbia Law School, under the theme "Breaking New Ground in International Arbitration."
March 9-10, 2020 - 13th Annual ABA Annual Arbitration Training Institute at the Sandra Day O'Connor College of Law, Phoenix, AZ. CPR members are eligible to receive the lowest registration rate. CPR's SVP, International, Olivier André, will be speaking.
March 17, 2020 - CPR Mediation Committee Meeting, featuring James South, Managing Director, Senior Consultant & Mediator for the Centre for Effective Dispute Resolution (CEDR), and Kathleen Scanlon, Chief Circuit Mediator for the Second Circuit Court of Appeals, discussing comparisons between mediation in the United States and abroad.
March 17, 2020 - "Uncommonly Civil: Views on a Career in Arbitration" from the West Coast CIAC Young Practitioner's Conference in Alternative Dispute Resolution at Gibson Dunn & Crutcher in Los Angeles. CPR's Y-ADR is a collaborating sponsor.
March 26, 2020 - CPR Employment Committee Meeting at the Harvard Club in NY. More information to follow.
NEW: 2020 Columbia / CIArb Comprehensive Course on International Arbitration, June 15-19, 2020, at Hogan Lovells NY offices and CIArb Accelerated Route to Fellowship, June 22-25, 2020 - NYC
INTERNATIONAL
March 27 to 29, 2020 - CPR's International Mediation Competition in São Paulo, Brazil
March 30, 2020 - CPR 2020 Latin America Conference at AASP - Associação dos Advogados de São Paulo, Brazil
April 2, 2020 – CPR European Advisory Board (EAB) In-Person Meeting hosted by Gide Loyrette Nouel in Paris, France (EAB Members Only)
May 14, 2020 - CPR 2020 European Conference in collaboration with CEDR hosted by SwissRe at the Gherkin in London, UK.
More information to follow.*Through CPR's collaboration with CEDR, CPR members and Distinguished Neutrals can receive a 10% discount on CEDR Mediation Skills and Employment and Workplace Courses. Before registering, contact sslattery@cpradr.org to receive your discount code.


ARBITRALWOMEN COVERS CPR'S NEW YORK ARBITRATION WEEK BREAKFAST PANEL ON EXPEDITED ARBITRATION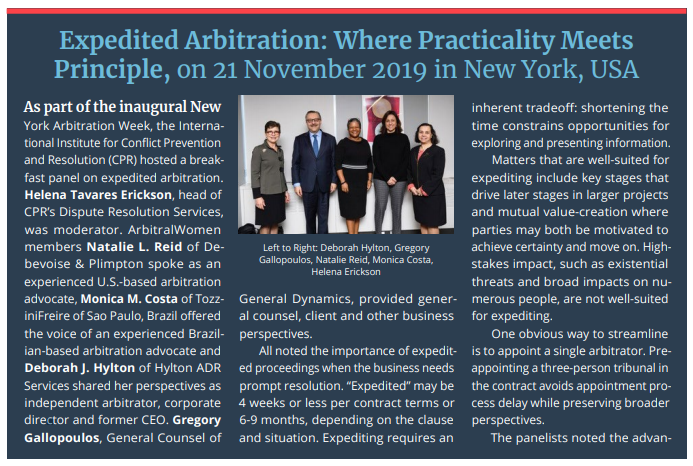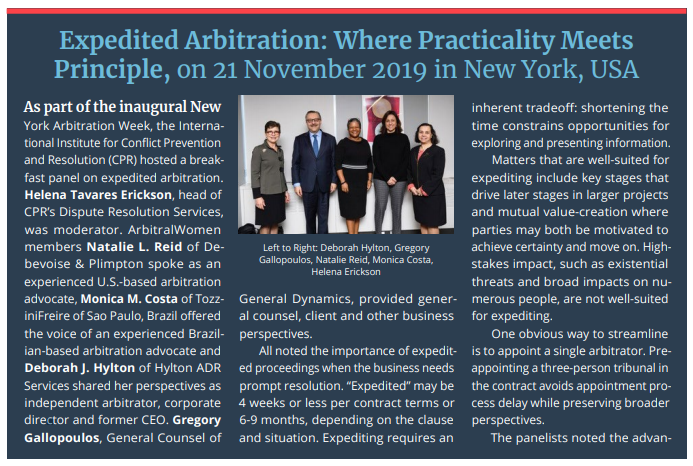 ArbitralWomen's newsletter covered CPR's New York Arbitration Week breakfast panel on expedited arbitration, moderated by SVP, Dispute Resolution Services, Helena Tavares Erickson (pictured above, at the right). Read the full article in their newsletter HERE.
International Institute for ConflictPrevention & Resolution30 E 33rd Street, 6th Floor | New York, NY 10016 USAPhone: +1.212.949.6490 | Fax: +1.212.949.8859 | www.cpradr.org