the CPR DateBook
January 02, 2020
Welcome to the "CPR DateBook," our weekly newsletter containing details on CPR's upcoming events in one place for easier planning purposes. These mailings will also contain helpful tips, highlights and links to breaking CPR news and initiatives, as well as CPR resources you may want to explore or revisit. CPR is always hard at work to provide information and other tools to help you advance your dispute resolution goals. To print the DateBook, first open it in your browser here.


EARLY BIRD REGISTRATION ENDS MONDAY, JAN 13
Join us for the educational and networking ADR event of the year, CPR's Annual Meeting. SPONSORSHIP OPPORTUNITIES
are available.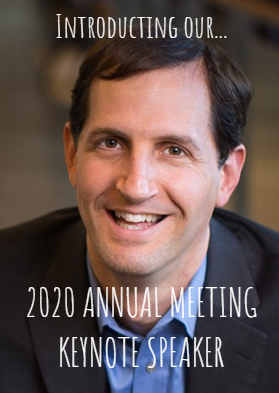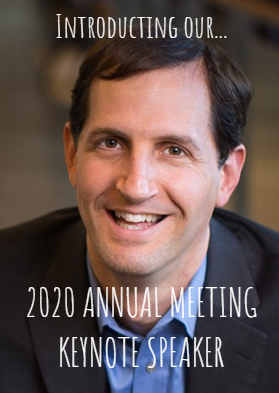 Daniel Shapiro
The founder and director of the Harvard International Negotiation Program, Shapiro teaches a highly evaluated course on negotiation at Harvard College; instructs psychology interns at Harvard Medical School/McLean Hospital; and leads executive education sessions at the Program on Negotiation at Harvard Law School, Harvard Kennedy School, and Harvard Medical School/McLean Hospital. Shapiro specializes in practice-based research—building theory and testing it in real-world contexts. He has launched successful conflict resolution initiatives in the Middle East, Europe, and East Asia, and for three years chaired the World Economic Forum's Global Agenda Council on Conflict Resolution. Focusing extensively on the emotional and identity-based dimensions of negotiation and conflict resolution, Shapiro led the initiative to create the world's first Global Curriculum on Conflict Management for senior policymakers as well as a conflict management curriculum that now reaches one million youth across more than 20 countries.
Reserve your spot today at the educational and networking ADR event of the year, February 27-29 in St. Petersburg, FL - cprmeeting.org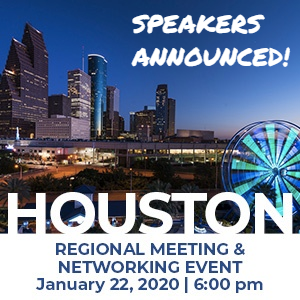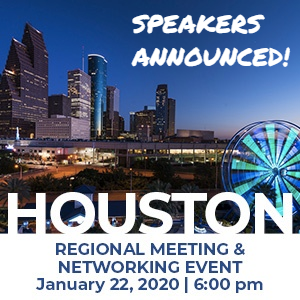 HOUSTON REGIONAL MEETING & NETWORKING EVENT
Join CPR Institute's Energy, Oil and Gas Committee and their distinguished guests for "Cocktails and Conversation" at BakerHostetler's event space in Houston on January 22, 2020 at 6:00pm CT (this is the Wednesday before the ITA International Energy Arbitration Conference).This VIP energy-insider networking event will feature a panel of in-house counsel from leading corporations discussing the powerful impact of ADR as it continues to evolve in our sector.
AGENDA:
6:00 - 6:30 pm: Registration & Networking
6:30 - 7:30 pm: Panel Presentation
7:30 - 8:30 pm: Cocktail Reception 
SPEAKERS: 
Elizabeth Matthews | General Counsel | Total American Services, Inc.
Cathy Konwisarz | Assistant General Counsel | Marathon Oil
Greg McEldowney | Senior Counsel, Litigation & Disputes | BP America, Inc.
Mike Raab | Senior Counsel | EOG Resources 
MODERATOR:
Sashe Dimitroff | Partner | BakerHostetler 
For inquiries, please contact: rmurphy@cpradr.org.
This event is generously sponsored by BakerHostetler
CALL FOR NOMINATIONS FOR CPR'S ANNUAL DIVERSITY AWARD
Deadline Jan 15
The National Task Force on Diversity in ADR created an Award for Outstanding Contribution to Diversity in ADR to recognize a person or organization who has contributed significantly to diversity in the alternative dispute resolution field. Submissions are reviewed by a panel consisting of past winners, along with CPR's Co-Chairs of the National Task Force on Diversity and CPR's President.  The awards ceremony is held in conjunction with CPR's Annual Meeting.
Guidelines:
Send electronic file nominations (in PDF or Word format) by January 15, via email to Helena Tavares Erickson, Esq., SVP, Dispute Resolution Services & Corporate Secretary at herickson@cpradr.org. Please include a cover letter with your submission with your name, address, telephone, and fax number, and email address. 
If you are nominating someone for an award, please supply their contact information as well. While it is expected that submissions will be in the English language (or accompanied by a translation), CPR reserves the right to consider submissions not in English. CPR also reserves the right to submit outstanding candidates that have not been nominated.
NEWS & DEVELOPMENTS
(CLICK ITEMS TO OPEN)
Reuters covers CPR's Mass Claims Arbitration Protocol
Former U.S. District Court Judge for the Southern District of New York, Shira Scheindlin, Named Administrative Arbitrator for CPR's Mass Claims Protocol
CDR Covers Launch of 2020 Protocols for Cybersecurity in Int'l Arbitration
GAR Covers Launch of Cybersecurity Protocols for International Arbitration
Law360 Notes Best Practices Outlined by Int'l Arbitration Cybersecurity Protocol
InfoSecurity Magazine Notes Publication of Cybersecurity Protocol
Working Group Releases New Cybersecurity Protocol for International Arbitration
CPR Launches New Mass Claims Protocol and Procedure
CPR Launches Digital Transformation Committee
Helena Tavares Erickson Featured in Norton Rose Fulbright International Arbitration Report
CPR and NYIAC Sign Collaboration Agreement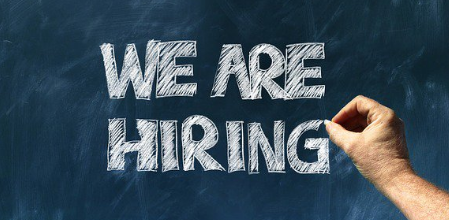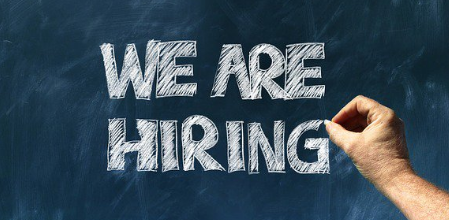 VICE PRESIDENT OF BUSINESS DEVELOPMENT
Position Overview: This position will play a key role at a small (15 person) legal non-profit located in Murray Hill, Manhattan. The Vice-President of Business Development will have primary responsibility for growing the membership and utilization of dispute resolution services all in support of the mission of CPR. The person in this role will work closely with the CEO and other senior leaders. The position reports to the CEO and will work closely with the Board of Directors, providing strategic guidance and direction. LEARN MORE AND APPLY.
DIGITAL MARKETING & GRAPHICS COORDINATOR
Position Overview: Key support, for a legal non-profit located in Murray Hill, Manhattan, will provide a broad range of marketing functions and support in a small (15 person) but dynamic and collegial office with a highly professional and close-knit team.  This is an excellent opportunity for someone who is smart, well-organized, detail-oriented and will thrive in a fast-paced and results oriented environment. LEARN MORE AND APPLY.
CPR WEBSITE CHANGES COMING IN 2020
Re-Registration Will Be Required
In order to provide a more convenient and user-friendly experience for our members and users in 2020 and beyond, CPR is updating our systems.
This will necessitate that all new and prior registrants on our website follow a quick and easy process to enter themselves into the updated system.
Users will still be able to access most of CPR's website without registering but, in order to access certain members-only and other content, registration will be required. Instructions will be sent via email next week and posted on our website in the Resources section (under "Other"), and a reminder will be posted on the home page next week.
CPR/CIARB TRAINING
Feb 24 to Feb 26, 2020
In conjunction with CPR's Annual Meeting
​
The Training will be the Accelerated Route to Fellowship Arbitration Training of the Chartered Institute of Arbitrators.
Days 1 and 2 consist of problems and oral assessment while Day 3 will be the written examination.
NOTE: Payment and attendance for the Training entitles you to FREE admission to CPR's annual meeting. Combine the two for a full week of powerful ADR programming! 
To register, contact Chris Silva at csilva@cpradr.org. If you are taking advantage of the Training + Meeting combo offer, please do not register for the Annual Meeting online; we will handle your registration for you.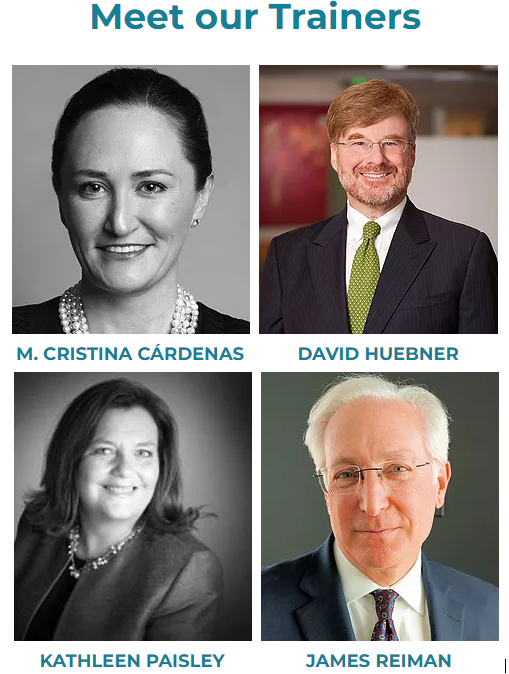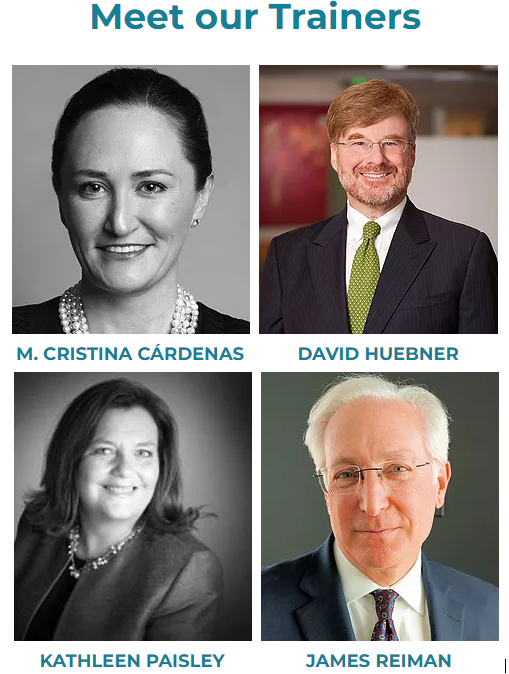 COST:
$2,195 Non-member
$1,995 CPR and CIArb members
Attendance for these limited spots can be reserved by contacting Chris Silva at csilva@cpradr.org, and finalizing a payment. CPR will be accepting attendees on a first come first served basis.




SUBMISSIONS NOW OPEN FOR JAMES F. HENRY AWARD NOMINATIONS
Deadline: January 3
We are now accepting nominations for CPR's James F. Henry Award, for outstanding achievement by individuals for distinguished, sustained contributions to the field of ADR. Candidates for the James F. Henry Award will be evaluated for leadership, innovation and sustaining commitment to the field.
Please submit your nominations to Helena Tavares Erickson at herickson@cpradr.org or via mail to:
Helena Tavares EricksonInternational Institute for Conflict Prevention & Resolution30 East 33rd Street, 6th FloorNew York, NY 10016 
DRINKS & DATA
CPR President and CEO Allen Waxman will be a panelist at "Drinks & Data: Practical Guidance for Cybersecurity & Data Protection Compliance in Int'l Arbitration, Jan 14 at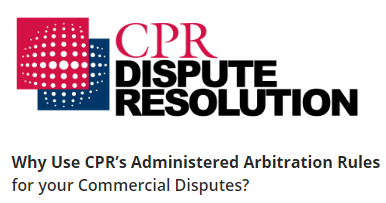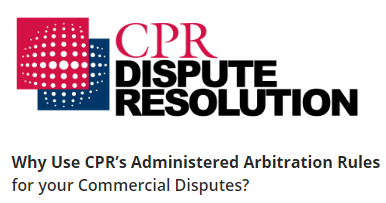 Accessibility - You do not need to be a member of CPR to avail yourself of CPR's numerous dispute resolution service offerings.
Quality - Not all rules are the same—ours have won awards for innovation. All neutrals aren't the same either—CPR's panel of almost 550 mediators, arbitrators and other neutrals is distinguished and dynamic, increasingly diverse and responsive, adjusting in real time to meet the continuously changing needs of our users. And CPR offers personalized, concierge-level consulting and case management services, by highly experienced, accessible and multilingual attorneys. LEARN MORE.
Efficiency and Lower Costs - You may have heard that arbitration isn't all that different from litigation—that it takes too long and costs almost as much. Well, not all arbitrations are the same. CPR has addressed many of the criticisms and concerns people may have about arbitration. LEARN MORE.
Integrity - CPR offers integrity, neutrality and a commitment to the rule of law, to ensure a fair and just process for all parties to the arbitration. Arbitrators must be independent and neutral—No exceptions. LEARN MORE.
CPR EVENTS/SAVE THE DATE:
Upcoming CPR events and trainings
***Denotes a CPR Committee event
UNITED STATES
***January 14, 2020, 12:30 pm (in person or via dial-in) - Intellectual Property Disputes Committee Meeting, featuring The Honorable Theodore R. Essex, who recently retired from the bench at the ITC, and H. Jonathan Redway of Dickinson Wright, to discuss efficient claim resolution in the ITC. Location to be announced shortly. CPR members only.
***DATE CHANGED: January 16, 2020 (Formerly December 3) - CPR Environmental Committee Webinar on "Asbestos Litigation: The Return (Did It Ever Leave?) via webinar. CPR members only
***January 22, 2020 - Join CPR's Energy, Oil and Gas Committee and their distinguished guests for "Cocktails and Conversation" at CPR's Houston Regional Meeting and Networking Event at BakerHostetler in Houston.
February 27-29, 2020 - CPR's Annual Meeting at The Vinoy Renaissance St. Petersburg Resort & Golf Club, St. Petersburg, Florida. Meeting website launching soon.
March 9-10, 2020 - 13th Annual ABA Annual Arbitration Training Institute at the Sandra Day O'Connor College of Law, Phoenix, AZ. CPR members are eligible to receive the lowest registration rate. CPR's SVP, International, Olivier André, will be speaking.
March 17, 2020 - "Uncommonly Civil: Views on a Career in Arbitration" from the West Coast CIAC Young Practitioner's Conference in Alternative Dispute Resolution at Gibson Dunn & Crutcher in Los Angeles. More information to follow.
INTERNATIONAL
March 27 to 29, 2020 - CPR's International Mediation Competition in São Paulo, Brazil
March 30, 2020 - CPR 2020 Latin America Conference at AASP - Associação dos Advogados de São Paulo, Brazil
May 14, 2020 - CPR 2020 European Conference in collaboration with CEDR hosted by SwissRe at the Gherkin in London, UK.
More information to follow.*Through CPR's collaboration with CEDR, CPR members and Distinguished Neutrals can receive a 10% discount on CEDR Mediation Skills and Employment and Workplace Courses. Before registering, contact sslattery@cpradr.org to receive your discount code.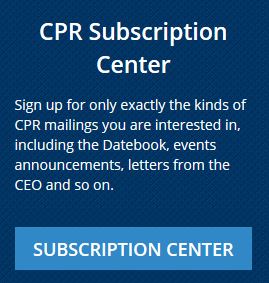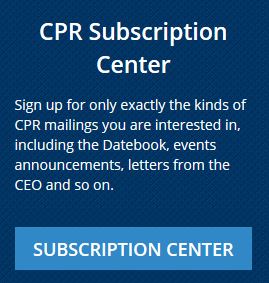 International Institute for ConflictPrevention & Resolution30 E 33rd Street, 6th Floor | New York, NY 10016 USAPhone: +1.212.949.6490 | Fax: +1.212.949.8859 | www.cpradr.org